Past Incidents
2018
343
2017
313
2016
321
2015
296
2014
299
2013
298
2012
346
2011
363
2010
331
2009
287
2008
305
2007
276
Total
3778
Web Counters
Website Visitors
Since
October 15, 2007

Visitors Today
Apr 26, 2019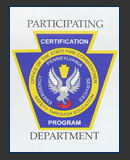 Listen to
Northampton
County Fire
Welcome to the official website of the
Hecktown Volunteer Fire Company No. 1
Daisy Troop 8857 Visits Station 53

Hecktown Fire Company, April 02

Monday evening Daisy Troop 8857 visited Station 53 to drop off cookies for the firefighters. The Troop brought several cases of cookies that were purchased as part of the Hometown Heroes program conducted during their annual cookie sale. All of the firefighters would like to thank the girls and their leaders for their hard work and generosity. ... (Full Story & Photos)

Dryland Way Truck Fire

Hecktown Fire Compnay, March 21

At 15:53 hours, the Hecktown Fire Company (F53) and Palmer Municipal Fire Department (F27) were dispatched to a truck fire on Dryland Way in the area of Chick-fil-A in Lower Nazareth Township. 2750 arrived shortly after dispatch, confirmed the working fire, and started an evacuation of the adjacent buildings. 5352 (AC Hinkel) arrived and established 53 Command. Rescue/ Engine 2713 was assigned to ... (Full Story & Photos)



Picture courtesy of Dan Clerico (Northeast Bravest)


Holmatro Rescue System Placed In Service

Hecktown Fire Company, January 29

On Monday, January 28, the HFCo placed their new Holmatro rescue tools in service on Rescue 5341 and Engine Rescue 5312. The tools on 5341 use the EVO 3 battery technology to operate all of the tools without a seperate power unit or hoses. The tools on 5312 utilize the latest Core technology which provides for ease of use with only one hose connected to the power unit and lighter tools to lower ... (Full Story & Photos)

Route 33 Motor Vehicle Accident

Hecktown Fire Company, January 25

At 22:14 hours, the Hecktown Volunteer Fire Company No. 1 was alerted for a reported Motor Vehicle Accident on Route 33 in the area of mile marker 6.1 NB in Lower Nazareth Township. 5351 (Chief Seip) arrived on scene confirming the location, reported 2 vehicles involved with one on its side,
negative entrapment, and established 53 Command. Rescue 5341 and Rescue/ Engine 5312 responded with staffing ... (Full Story & Photos)

Overturned Oil Truck on Route 33

Hecktown Fire Compnay, January 14

The HVFCo, Palmer Municipal Fire Dept, and Bethlehem Township EMS were dispatched to an overturned tank truck in the area of the route 248 interchange on Route 33 North. Multiple callers reported a truck on its side with the driver injured. 5351 (Chief Seip) arrived on scene and confirmed the dispatch. A single axle heating oil delivery truck was on its side blocking the northbound passing lane ... (Full Story & Photos)

Morning MVA Brings Down Pole on Nazareth Pike

Hecktown Fire Company, January 08

The HVFCo, Vigilance Hose (Nazareth Borough), and Bethlehem Township EMS were dispatched to a motor vehicle accident involving 1 vehicle vs a pole in the 800 block of Nazareth Pike at 0911. 5358 (J. Cortright) arrived on scene and confirmed the dispatch of a 1 vehicle MVA with a pole hanging by wires and one party to be treated. After striking the pole, the vehicle came to rest approximately 200 ... (Full Story & Photos)

Dwelling Fire with Palmer Municipal FD

Hecktown Fire Company, January 04

The HVFCo was dispatched at 0351 to assist Palmer Municipal Fire Department as part of a first alarm assignment on a working dwelling fire at 2901 Stephens Street in Palmer Township. Engine 5311 (AC Cortright) and Command 5344 (Chief Seip) responded and assisted with fire suppression and overhaul. Fire 53 units cleared the scene by 0730. Thank you to LVBN for the pictures and video.
Fire 53 Assists Bath Borough at New Year's Day Dwelling Fire

Hecktown Fire Company, January 01

The HVFCo was dispatched at 0652 to assist Station 40 (Bath Borough) with a working dwelling fire in the 600 block of Main Street. Fire 40 was on scene with a well involved 3-story middle of the row townhouse. 5344 (Chief Seip) and 5311 (Lt Brooks) made the response and assisted with fire suppression and overhaul. Fire 53 cleared the scene by 0930. ... (Full Story & Photos)