Past Incidents
2017
313
2016
321
2015
296
2014
299
2013
298
2012
346
2011
363
2010
331
2009
287
2008
305
2007
276
Total
3435
Web Counters
Website Visitors
Since
October 15, 2007

Visitors Today
Apr 21, 2018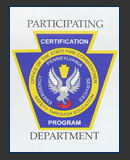 Listen to
Northampton
County Fire
Welcome to the official website of the
Hecktown Volunteer Fire Company No. 1

Hole Sponsor
Golf Sign Up Sheet

Hecktown Vol. Fire Co. #1 100th Anniversary Video
Tri Axle Dump vs Train

Hecktown Fire Company, April 11

At 16:00 hrs, the Hecktown Vol. Fire Company along with Vigilance Hose Company (F50) and Bethlehem Township EMS (ALS 17) were alerted for an accident involving a tri axle dump truck and train on the property of Lehigh Cement (3938 Easton Nazareth Highway) in Lower Nazareth Township. 5352 (AC Hinkel) arrived on scene, confirming the dispatch and established 53 command. Rescue 5041 and Rescue 5341 ... (Full Story & Photos)

Monday Morning Rollover MVA With Ejection

Hecktown Fire Company, April 09

At 0808 hrs, the Hecktown Vol. Fire Co. was alerted along with Upper Nazareth Fire Department (F54) for an MVA with unknown injuries on Blossom Hill Rd in Upper Nazareth Twsp. 5353 (AC Cortright) arrived on scene and updated the call to, an MVA with rollover and 1 patient ejected, and assumed the 54 command. Rescue/Engine 5412 arrived and crew provided hazard control and traffic control on scene. ... (Full Story & Photos)

Sunday Evening Rollover

Hecktown Fire Compnay, April 08

At 18:56 hours, the Hecktown Vol. Fire Company was dispatched for a motor vehicle accident with rollover in front of 4541 Newburg Road in Lower Nazareth Township. 5351 (Chief Seip) arrived on scene, confirmed the overturned vehicle with fluid and debris on the roadway, patient self extricated, and assumed 53 command. Rescue 5341 responded with staffing of 5. 5341 (Captain Suhr) arrived and crew assisted ... (Full Story & Photos)

Tanker Run to Moore Township

Hecktown Fire Compnay, March 19

At 00:23, the Hecktown Vol. Fire Company was alerted for Tanker 5331 to assist Fire 48 (Klecknersville Rangers Vol. Fire Company) on a working dwelling fire on Grouse Drive in Moore Township. Tanker 5331 (AC Cortright) responded shortly after dispatch. On arrival, Tanker 5331 was utilized in the water supply operations at the scene, dumping into the folding tank and pumping into Tanker 5231 (Bushkill ... (Full Story & Photos)

Early Evening Vehicle Fire

Hecktown Fire Company, March 14

The HVFCo was dispatched at 1837 hours for a working vehicle fire at the intersection of Truman Lane and Newburg Road. Rescue Engine 5341 (Lt Brooks) was returning from a motor vehicle accident on Route 248 and went responding immediately after dispatch. Tanker 5331 (AC Hinkel) went responding shortly after 5341. 5341's crew arrived and found a working vehicle fire with fire in the engine compartment. ... (Full Story & Photos)

Tanker Responds to Bushkill Township Dwelling Fire

Hecktown Fire Compnay, March 12

At 14:33 hours, Tanker 5331 was dispatched to the assist the Bushkill Township Fire Company (Station 52) for a dwelling fire on Bushkill Center Road in Bushkill Township. 5331 responded shortly after dispatch. Upon arrival, 5331 set up to supply Engine 5413.

Fire 53 remained staffed with 6 personnel covering Upper Nazareth Township during the incident in Bushkill Township.
Hanoverville Road Dwelling Fire

Hecktown Fire Compnay, March 04

Early Saturday morning the Hecktown Volunteer Fire Company along with Nancy Run Fire Company were dispatched to a possible dwelling fire at 4927 Hanoverville Road. The caller reported an odor of something burning with a light haze in the dwelling. 5351 (Chief Seip) responded to the scene and was advised by 17 EMS that there was a haze and odor present in the house. 5351 entered the dwelling and ... (Full Story & Photos)